It's getting closer and closer to the end of the year, so it's definitely time to start thinking about how you should spend the New Year in 2020, especially if you're going abroad.
Because not only are events sold out sooner, the sooner you book things like flights, lodging and parking, the less you pay!
But where are the best places for the New Year? Check out our top 10 places to spend the New Year below and find out!
1) Wear White in Rio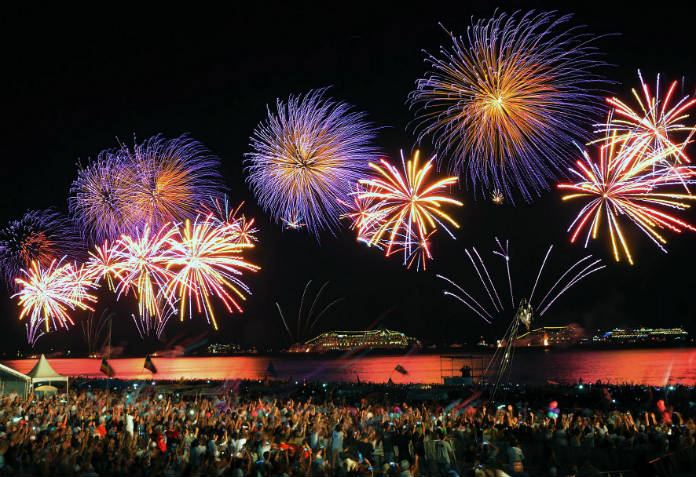 Rio de Janeiro is our first New Year 2020 pick for a number of reasons.
First off, it's summer over in South America, so instead of being stood in the cold at midnight, you'll can enjoy the nighttime heat on the beach with about 2 million other people!
Copacabana Beach is a 2.5-mile stretch of beach where all the action happens, from live entertainment to an impressive fireworks display.
However, you'll have to get there early in the evening to bag a good spot, and be sure to stay away from the Copacabana Palace hotel as this is the busiest spot on the beach. Instead, head towards lifeguard stations 5 and 6 at the end of the beach as it'll be much quieter.
Wearing all white is believed to bring good luck for the coming year, so feel free to step in with tradition, but be aware that your shiny new white outfit is likely to be covered in noise.
2) Have a 3-Day Party in Cape Town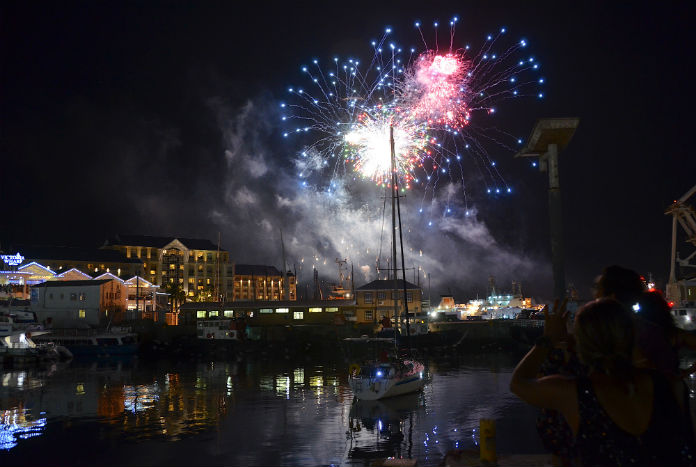 Next stop on our best New Year destinations list, we travel east to South Africa, and the beautiful city of Cape Town.
For New Year 2020, you just can't go anywhere but the coast of Victoria and Albert. The show of gigs and midnight fireworks is world-renowned, and there are many fantastic places to eat, dance and enjoy in general.
However, in Cape Tovn, the fun doesn't stop on New Year's Eve. The celebrations continue on January 2, with thousands of parties moving toward the beach, with thousands moving downtown to watch 10,000 performers dance and perform at Cape Town's Minstrel Carnival.
3) Enjoy Edinburgh's Insane Street Party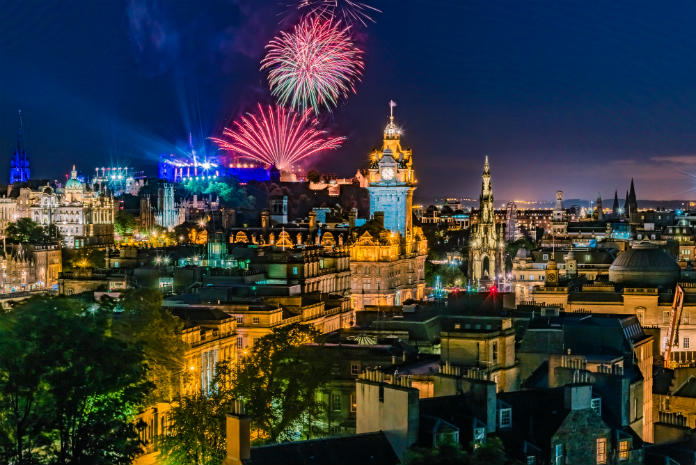 A bit closer to home, the Scots are also known for having a three-day party known as Hogmanay.
It all starts on 30th December with the Torchlight Procession, where thousands of torch carriers light up the streets from the Royal Mile to Calton Hill where that night's spectacular fireworks display occurs.
Then, on New Year's Eve, you will have the most fun on Princes Street, where fun is flowing into and out of cafes, with 80,000 people gathering for Scotland's biggest street party, all accompanied by big names at a concert at the Gardens, led this year by Franz Ferdinand .
Then on New Year's Day, why not take a dip in the freezing cold River Forth as part of the Loony Dook?
4) Marvel at the Hong Kong Skyline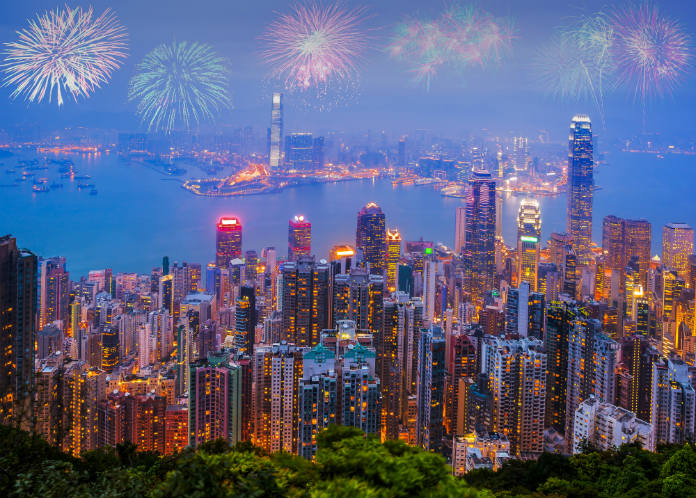 Hong Kong has a skyline that's to die for, but as you might expect, places can get awfully busy if you don't know where to go.
The main fireworks display is at Victoria Harbour, where it's combined with music, and lasershow and choreographed lights to create a unique audiovisual treat.
However, if you head to the waterfront, you'll never get a good view.
Instead, head to a local hotel with a good rooftop bar, such as the Hotel Icon, or try Star Ferry Pier (Tsim Sha Tsui), where you'll be treated to a little extra from live circus performers and dancers.
Our top tip is to book in at the Wooloomooloo Prime steakhouse in Tsim Sha Tsui, as this place on the 21st floor gives you a fantastic view of the show from any position in the restaurant, with a delicious menu to boot!
5) Travel Down Berlin's Party Mile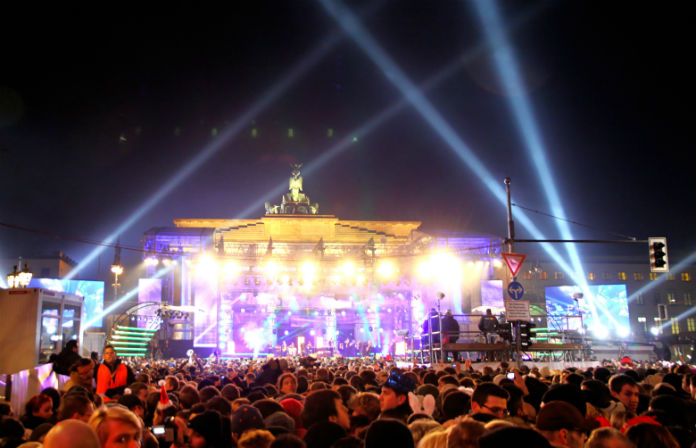 There are many bars and clubs you could frequent in Berlin, often known as the city where entertainment never dies.
You could do much worse than heading down the Party Mile, a 2km stretch of bars, tents, food stalls and even music stages.
The Party Mile is located between Brandenburg Gate and Victory Column, and this is where you'll find most of the action, with more than 1,000,000 people eating, drinking and being merry until 3am.
Fun party and DJs will not be missing, and maybe even a few names you know!
The whole thing is free entry, including the fireworks display, but expect to pay good money for your evening's drinks.
If you want to get away from the crowd for a little while, the Weekend House has a rooftop garden that will give you an amazing view of the Parti Mile without losing it.
6) Be the first to ring in the New Year in Sydney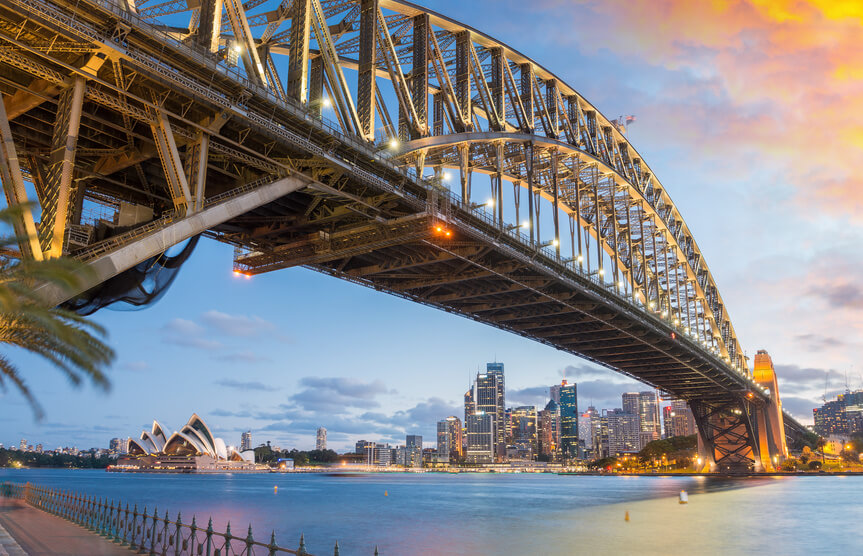 Sydney in Australia is considered by many to be one of the best places for the New Year, and for good reason – in fact, there are many.
Because of its location, it is the first major city in the world to welcome the New Year, and the locals enjoy this status.
Sydney's celebration is among the biggest light and fireworks displays in the world (Dubai is the biggest), with one starting at 9pm and another show when the clock strikes midnight.
More than a million people from all corners of Earth come to enjoy the waterfront festivities every year, which also include aerial acrobatics and indigenous smoking ceremonies, as well as a lighted boat parade.
7) Join the Most Famous Party in New York
New York is world-famous as one of the best places to spend New Year's.
You'll get to enjoy world-class performers, spectacular neon lights, and the famous ball drop in Times Square.
You can also expect over a million joyful people enjoying the celebration in the streets, a pyrotechnic show, as well as a Wishing Wall where people write down their New Year's resolutions.
If you're looking for an even more unique experience, consider hiring a boat ride on New York Harbour when the festivities start, so you can enjoy a jaw-dropping view of the fireworks.
Look for more two destinations on this link!